Private. Christian. Accredited.
North Myrtle Beach Christian School is a member of the South Carolina Independent School Association (SC...
Advanced Curriculums
We utilize the ABeka and Bob Jones University curriculums while outsourcing to meet South Carolina Stand...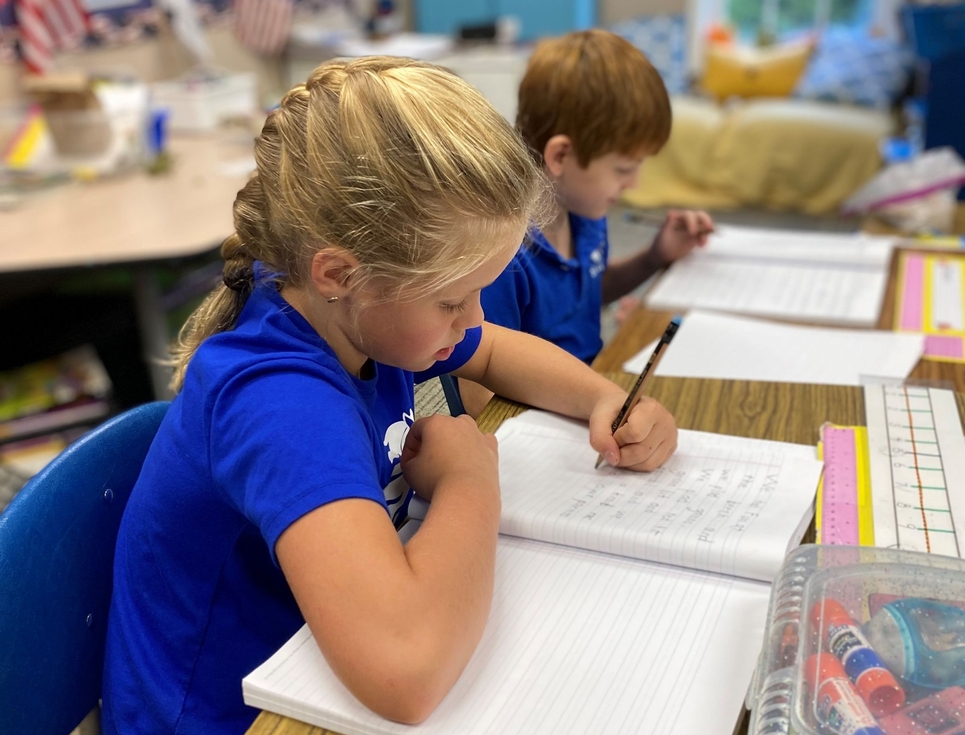 Christian Environment
North Myrtle Beach Christian School is a vision of Wampee Baptist Church
Voted Best Private School
Reader's Choice Award winner for best private school in 2020, 2021, and 2022.
Small Class Sizes
Individualized attention for all students.
Engaging Courses
We cater to student interests and focus on what courses will be utilized in their college experiences an...
Clubs and Programs
We host a variety of clubs and after-school programs to keep students well rounded.
Athletic Opportunities For All Age Levels
Seasonal sports and athletic opportunities are available! We are affiliated with SCISA athletics.
This year's theme for NMBCS is unity!
North Myrtle Beach Christian School exists to bring glory to the Lord Jesus Christ in every facet of its existence. This is accomplished by training our students to the highest academic rigors each individual can achieve, bringing a biblical worldview to the forefront of all courses offered, and then promoting a transformation in our students' lives so that they might impact their world both locally and abroad. The school provides primarily college preparatory and honors courses but strives to make all students successful in their calling whether to University, the military, or the workplace.
16
Qualified Teachers

20
Unique Courses

100%
Graduation Rate

96
Active Students
Experience our tradition of success with a personal tour.
Our administrators are happy to give private tours to prospective families. Tours are available by appointment only and can be scheduled any...
October 2, 2022
We put God first, even during major school trips! In April, 2022, our high school students were blessed with the opportunity to visit the Logos Theatre in Greenville, SC. There, they watched a dramatic production and had a pr...
Read More
October 2, 2022
At NMB Christian School, our teachers love to explore various ways of learning! We utilize the ...
Read More
October 2, 2022
Volleyball has never been about winning or losing. We start each season with returning athletes...
Read More